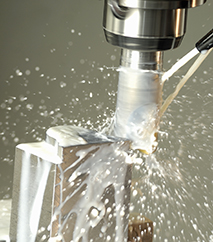 Since 1963 the name Prom has been synonymous with innovative chemistry and product quality. During this time we have been suppliers of biocides and speciality chemicals, while remaining a fully independent, family owned company.
Drawing on over 55 years of scientific expertise we possess the core chemistry to manufacture 1,2-Benzisothiazolin- 3-one, BIT, and other biocide actives. With an emphasis on research and development, we aim to provide superior biocide solutions to a wide range of industries.
Working closely with our customers, both scientifically and commercially, is of fundamental importance to us. The combination of technical expertise and customer focus has enabled Prom to become an important supplier of biocides world wide. With offices and manufacturing units across the globe, and an international network of agents and distributers we are a global supplier.
Prom is dedicated to on-going investment in manufacturing, product development and regulatory compliance world wide.